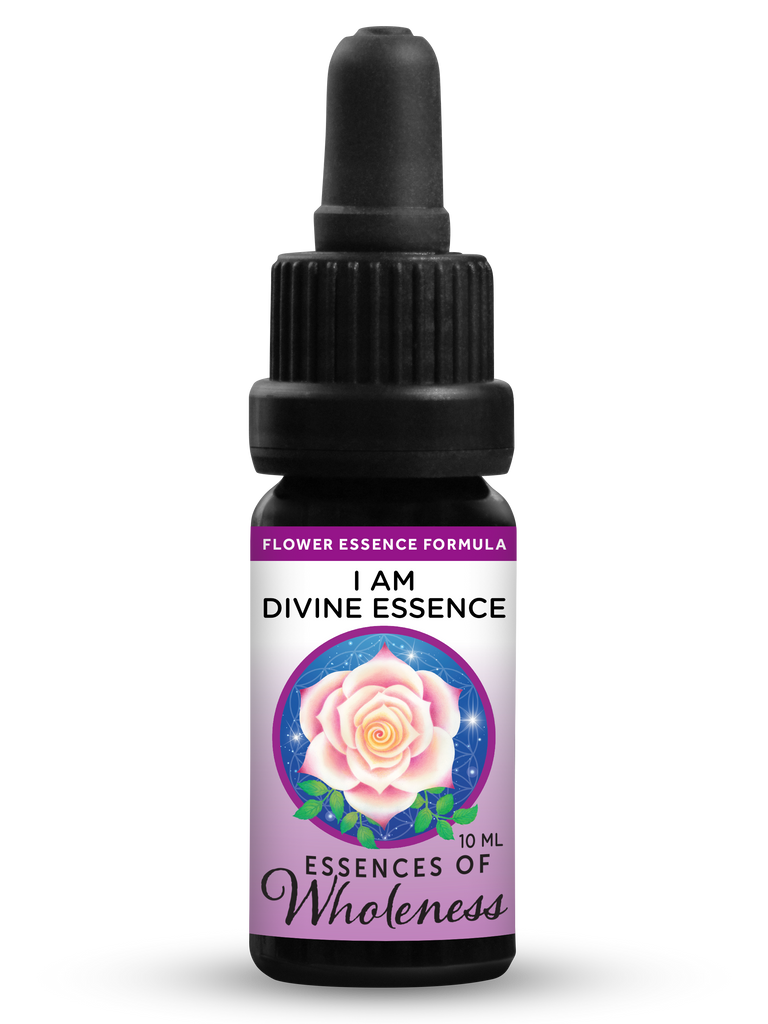 I AM Divine Essence
Purpose:  To help you identify with and accept your true Divine nature as a conscious part of the Universe. A full energetic alignment with Source itself.  The highest frequency formula.
To help you know in your heart:  I AM Divine Essence,  a sacred pure light, which is Love.  Everything is made of Love Light. Everything is an integral part of the whole.  I AM a radiant living expression of Love Light, shining through all time & space. Love is all around us. Love is all there is. 
How to use:  Place 3 drops into water and sip.  

Tip: Particularly useful during meditation, healing work, and spiritual gatherings. 

Tip: Are you skilled at meditation?  This may open you up even more to the ever present Love/Light. It may seem white/golden and seem to flow from far above your crown, through you and into the heart of the earth. Many have reported experiences of Divine insight and increased knowing of the eternal truths. Certainly it can help to hold the highest vibrations.  
Tip:  With gentle breathing, you may completely fill and expand your aura so that it radiates out, naturally uplifting the world around you.  

Tip:  Due to the expansive nature of this formula, you may need to ground after taking it.  Wiggle your hands and feet, feeling the ground under your feet, perhaps walking slowly around for a few minutes. 

Tip:  A preparatory formula for this one might be Self Love & Acceptance, as it helps you to recognize your core identity and is the reflection of our Divine Nature in everyday life.  
---
Share this Product
---
More from this collection